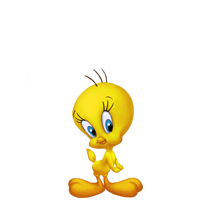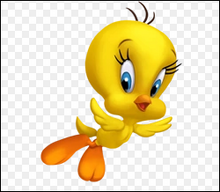 Tweety Bird is a playable character in Looney Tunes Dash! He is the main protagonist of the Tweety levels. He is always chased by Sylvester, his feline nemesis. When you complete certain goals, he will jump back into his birdcage, leaving Granny to lock Sylvester out of the house.
Trivia
His main collectables are musical notes.
His special ability is Cowboy Tweety. When using this ability, he will wear a cowboy outfit and use Sylvester as his horse, destroying any obstacle blocking his path. When playing as Tweety, everything will look big, since he's a small bird.\
Quotes:
Im a tweet little birdie taking a bath
i Go Out and i wash and i wash my back
i clean as a wiso as you can't see
the putty tat will never get me
I Tawt i taw a putty tat.
I Did! I Did Taw a Putty Tat.
Where is that flying Putty tat.
Community content is available under
CC-BY-SA
unless otherwise noted.